Toronto artist Franke James published
6 Tools to Make Climate Change Art
on her blog for Blog Action Day, Oct 15th, 2009. James gained some notoriety in 2008, when she
convinced the city of North York
to allow her to have a green driveway.
Go ahead! Have at it! Use any or all of these tools - or make up your own. Everyone can make climate change art.
6 Tools to Make Climate Change Art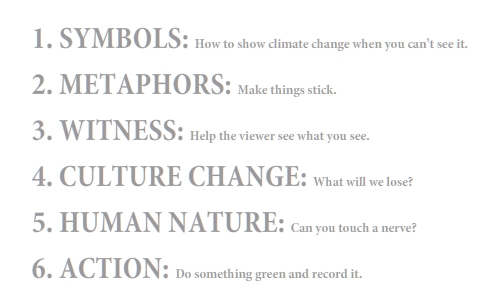 Sort of following through on this, there is a discussion over on Lea Shick's blog at Arts for COP15 about what is good climate art.
Essentially the discussion mimics the "what is art?" or the "what is good art?" convo that we are familiar with.